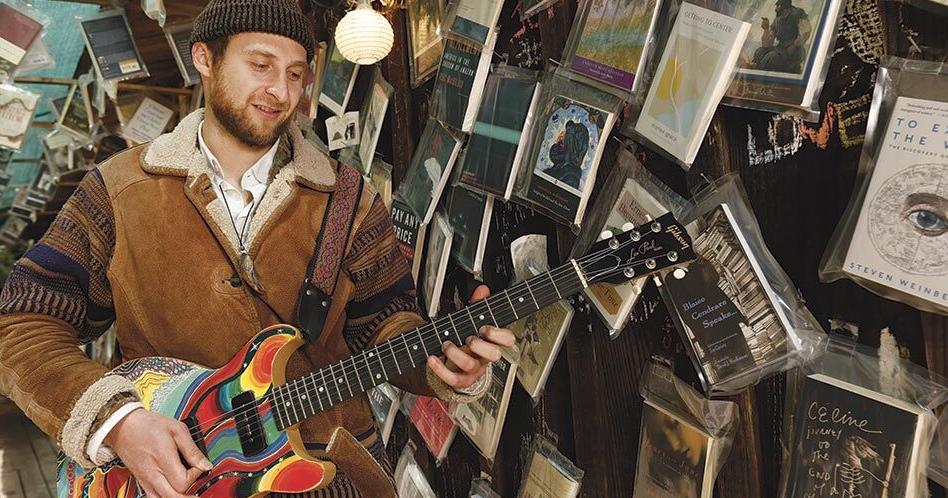 Big Sur's resident ethereal musician hosts an Earth Day celebration from dusk till dawn. | Art, Theater & Culture
o mapping the evolution of the Earth Night celebration scheduled for April 22 at Big Sur's Henry Miller Memorial Library is to chart the ambition of the evening's host, Big Sur musician Jake Padorr, of wanting to be in the spotlight himself to shine the spotlight on other people. , artists and natural assets of Big Sur.
The first whispers of the event late last year put Padorr, a musical polymath and ethereal maestro, on stage trying to play his music for 24 straight hours, which he said would have broken the world record. of the longest set played continuously by one person. Of course, the logistics of staying fed posed a threat to his record ambitions. Yet what made Padorr pull the plug on the plan was the unsettling sense of an Earth Day event centering around him.
"It just didn't sit well with me," says Padorr. "I want to do the thing around the clock, but with this my intention is to bring more people together and do it in a really healthy way."
Earth Night is now leaning more towards an all-night charity event with free entry. Doors open at 5 p.m. and the library will host three bands: Airplane Mode, Tatiana and Treetop Band, and Padorr's Flat Sun Society.
The amplified music will end at 10 p.m. and this is where the evening turns from a solid itinerary to a game of sensations. Padorr says the library will stay open and sell books until sunrise. Guests will be invited to purchase a book and match the price of the book with a donation, which will be split between the Esselen Tribe of Monterey County and Rancho Cielo in Salinas. After the bands end, the music will continue, but only "low-level acoustic jams" which will include a soft drum circle.
The icing on the cake for the evening, Padorr says, is the Lyrid meteor shower, an annual shower that typically occurs between mid-April and late April. Padorr says later in the evening there might be a stargazing drive down Highway 1 to a pullback for a good view of the interstellar event.
"It's definitely an evening of connection: connecting to the stars, connecting with each other, learning more about the nonprofits we're trying to support, and getting a chance to share," Padorr says.
EARTH NIGHT, from 5:00 p.m. to sunrise from Friday April 22 to Saturday April 23. Henry Miller Memorial Library, 48603 Hwy 1, Big Sur. Free. For more information, call 667-2574.