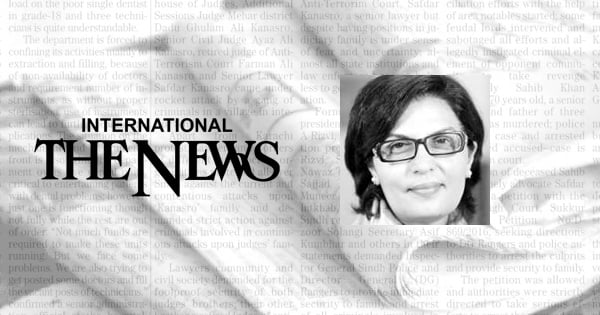 This week, Ehsaas Taleemi Wazaif (School Stipend) app has been made available on Google Play Store. Thanks to this application, anyone, anywhere can register students from Ehsaas beneficiary families for Ehsaas school allowances. The app is one dimension of a broad ecosystem of a national conditional cash transfer program for education, which was established in line with Policy Commitment No. 73 under the Ehsaas Policy.
The context and background of the program's evolution are important to consider. The conditional cash transfer system for education, based on school attendance, was first piloted in the country in 2012 in five districts under the program called Waseela-e-Taleem (WET).
The objective of the program was to promote primary schooling in beneficiary households, to reduce the number of dropouts and to improve child attendance. When our government took power in 2018, this program was running in 50 districts for primary school children only.
To design the Ehsaas School Stipends program, I commissioned a meta-analysis of all studies conducted on WET. Outcome-level analysis revealed that while the impact on children's schooling was positive, there was no clear impact on attendance and learning outcomes.
There were four important learnings about implementation gaps. First and foremost, there was no institutional capacity within the government system to implement WET. There was total dependence on NGOs, where there were serious contractual problems. Conflicts of interest have become a real concern since the same NGO has been entrusted with both registration and attendance compliance. NGOs charged a high cost and provided poor quality service.
Second, since the system was largely paper-based, there was a high risk of error and fraud; many ghost children ended up being enrolled. Third, the amount of the allowance was very low, and the allowance was neither structured to encourage girls' education nor aligned to address the problem of school dropout. Finally, the program was confined in some districts to only 5th graders.
When structuring the Ehsaas School Stipends program, these shortcomings were taken into account; therefore, the new design has been structured around four key pillars. First, institutional capacity was strengthened to deliver the program nationally and reliance on NGOs was eliminated. About 2,000 staff members were recruited on merit; IT equipment and mobility have been put in place and project management and monitoring mechanisms have been put in place. Thanks to this investment, operational costs have been reduced from eight percent (which was the case when NGOs operated the WET) to three percent.
Second, the program has been made paperless and digital from start to finish. Font-end applications have been integrated with three databases – the Ehsaas database for verifying a beneficiary family, the NADRA database for verifying the child's Form B and the information systems of management of provincial departments of education to verify and label respective schools. Digitizing all processes has eliminated the possibility of abuse in terms of enrollment of ineligible children and matching ghosts.
The new program brought about profound changes to the amount of the allowance, which was weighted in favor of girls. Initially, the allowance was doubled for primary school children and further increased for girls. As part of the Ehsaas school allowances, primary school children now receive 1,500 rupees for the boy and 2,000 rupees per term for the girl. The sum at secondary and higher level is Rs 2,500 vs. Rs 3,000 and Rs 3,500 vs. Rs 4,000 respectively. The Ehsaas Education Stipends Scheme, with a higher incentive for girls, encourages parents to send their children, especially girls, at school.
Pakistan is now the only country in the world that gives a higher allowance to girls in a program of this scale. Ehsaas has also introduced a one-time graduation bonus of Rs 3,000 to encourage girls to complete primary education. This prize is awarded to female students who complete their 5th year in families eligible for Ehsaas. The school-leaving bonus was designed to encourage girls' education up to secondary level.
Today, after three years of intensive work, building the institutional architecture and in-depth policy structuring, Ehsaas school allowances are available to all Ehsaas-eligible families in all regions of the country. Memoranda of understanding have been signed with all the provinces and federating units to ensure their collaboration, since they are responsible for issues of supply (quality of schools) in this programme.
Until last week, Ehsaas beneficiary families had to come to our offices to register their children. But now, with the availability of the Android app, people can join the government in registering children for these allowances, so that the barrier of financial access to education can be overcome. According to the recently completed national socio-economic survey by Ehsaas, there are 19 million out-of-school children, who urgently need schooling. This initiative is an important tool to enable this.
Education is essential for the development of human capital and the most important factor for enabling Pakistan to be competitive in the world of tomorrow. Ehsaas has a lifelong approach to enabling financial access to education, with Ehsaas school stipends covering grades 1-12 and Ehsaas undergraduate scholarships for undergraduate education .
We work day and night to run these programs on merit and to protect them from the abuses that have been rampant in the past.
The writer is a senator and special assistant to the Prime Minister for the fight against poverty and social security.
He tweets @SaniaNishtar