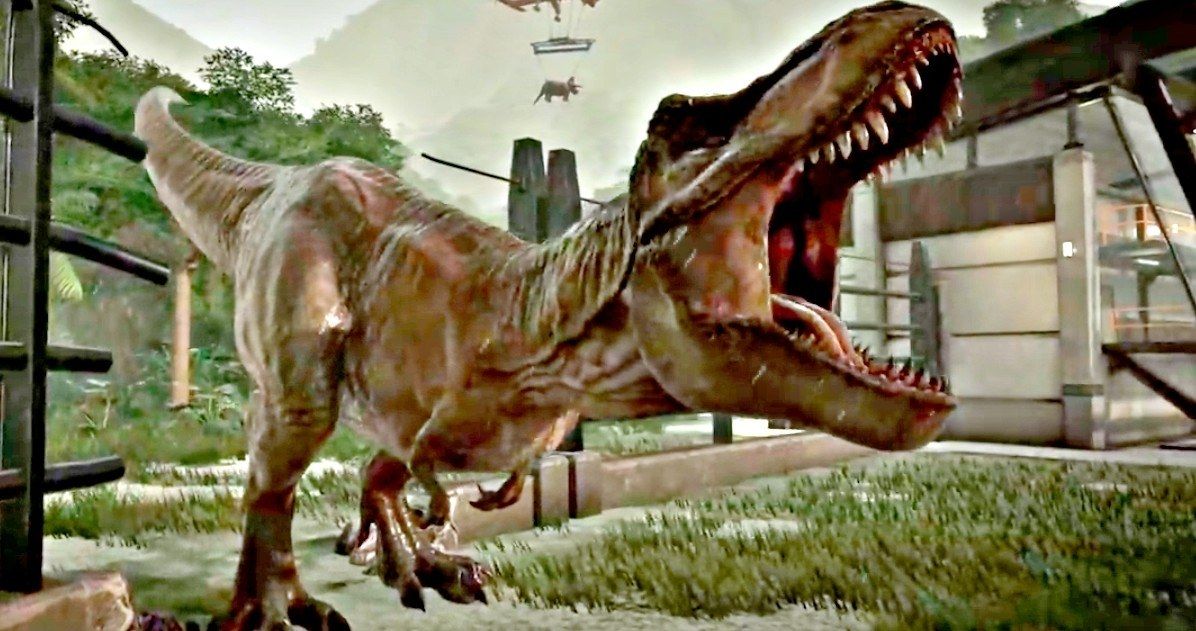 Evolution Game Trailer Arrives, Release Date Announced
A new trailer for Jurassic World: Evolution has arrived online and with it, pre-orders are also available for the upcoming Jurassic Park video game. the jurassic park The franchise was totally revamped with Jurassic World in 2015 and now Universal hopes to expand it to the world of video games as well. It looks like they did just that, because this new trailer for Jurassic World: Evolution looks like the game fans have been waiting for. You can manage and build your own dinosaur theme park. And the game will be available just before the release of Jurassic World 2.
With the new trailer for the game, it has been revealed that Jurassic World: Evolution will be released on June 12. It's a little over a week before Jurassic World: Fallen Kingdom hits theaters on June 22, so fans of the franchise have a lot to look forward to this summer. This game was first announced last August at GamesCom. The game will be available on Xbox One, Playstation 4 and PC and can be pre-ordered now. Sorry to those who threw all their eggs in the Nintendo Switch basket. But maybe Evolution will make its way to Nintendo's latest console down the line.
As for the new trailer? It further reveals that Jurassic World: Evolution will be more or less like a version of The Sims Where roller coaster designer, but with very dangerous bio-engineered dinosaurs. Honestly, seeing the new trailer, it's miraculous that such a video game hasn't been made sooner. But it definitely seems like a case of better late than never, as the game looks like a lot of fun.
This is far from the first time that the jurassic park franchise has ventured into the world of video games. Since the original movie and the Sega Genesis, there have been many jurassic park video games, but there has never been an undeniably great release. There were some great ideas explored in Telltale's Jurassic Park: The Game which, while not considered canon, added a lot to the story, but didn't totally pay off in the gameplay department. Maybe this can be the game movie fans have been waiting for a very long time.
Jurassic World 3 has already been announced, but it won't arrive until 2021. So maybe this new game, assuming it's as fun and expansive as it looks, can help push us forward to until the final film in this new trilogy makes its way to theaters. And it may help kill the sting a bit if Jurassic World: Fallen Kingdom ends up being a disappointment. It's also worth noting that, according to the game's website, players who pre-order the game ahead of launch will receive a unique platform-exclusive helicopter and ranger vehicle design. Be sure to check out the new trailer for the game, courtesy of the Jurassic World Evolution YouTube channel, below.
Explained: Who is Black Adam, hero or villain?
Take an in-depth look at the villain/anti-hero who is set to shift the balance of power in the DCEU.
Read more
About the Author