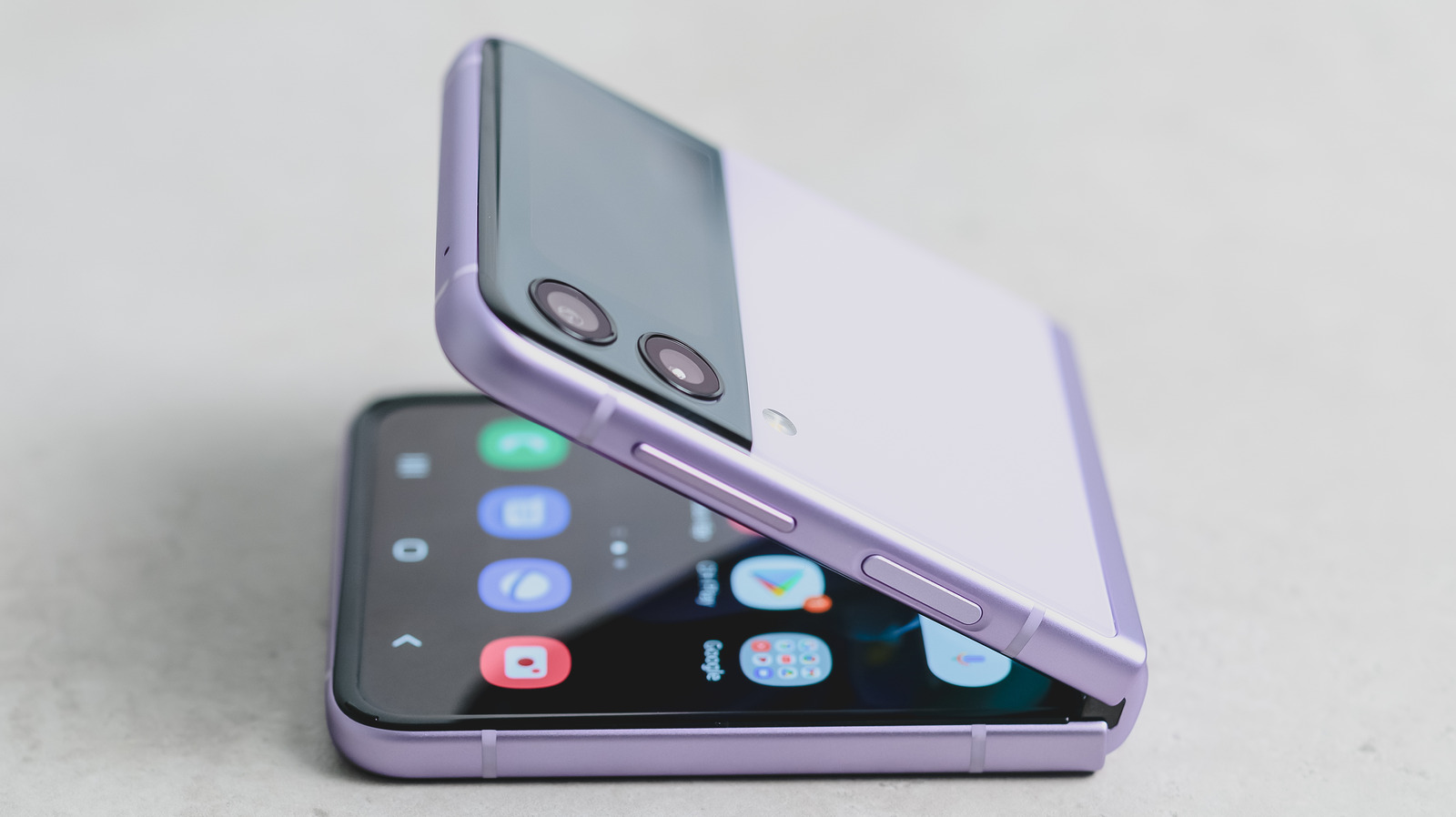 Galaxy Z Flip 4 live photos show a familiar face with some new tricks
In terms of overall design, the Galaxy Z Flip 4 shown in the photos looks exactly like its predecessor. A closer look, however, reveals some key differences. The most obvious, at least when compared side-by-side with the Galaxy Z Fold 3, is the larger outer cover display. It's still not as big as the Moto Razr's, but it's a lot better than having a very cramped screen to read notifications or control music.
A photo also shows how much thinner the hinge looks and the space it creates when folded a bit narrower, although it's obviously still there. This goes along with previous insider advice that the Galaxy Z Flip 4's crease will be shallower and less noticeable. It might not be a game-changer, especially for those who've learned to ignore the fold over time, but it still raises the bar when it comes to Samsung's foldable phones.
Other than these minor but important changes, the Galaxy Z Flip 4 appears to be mostly unchanged. The biggest downside to this foldable case might be its cameras, which are said to be identical to last year's model. Samsung has been pretty stingy when it comes to upgrading the cameras in its foldable phones, and it looks like that won't change this year either. The Galaxy Z Fold 4 and Galaxy Z Flip 4 are set to debut in August, so we'll have to wait for a flood of leaks to prove otherwise.