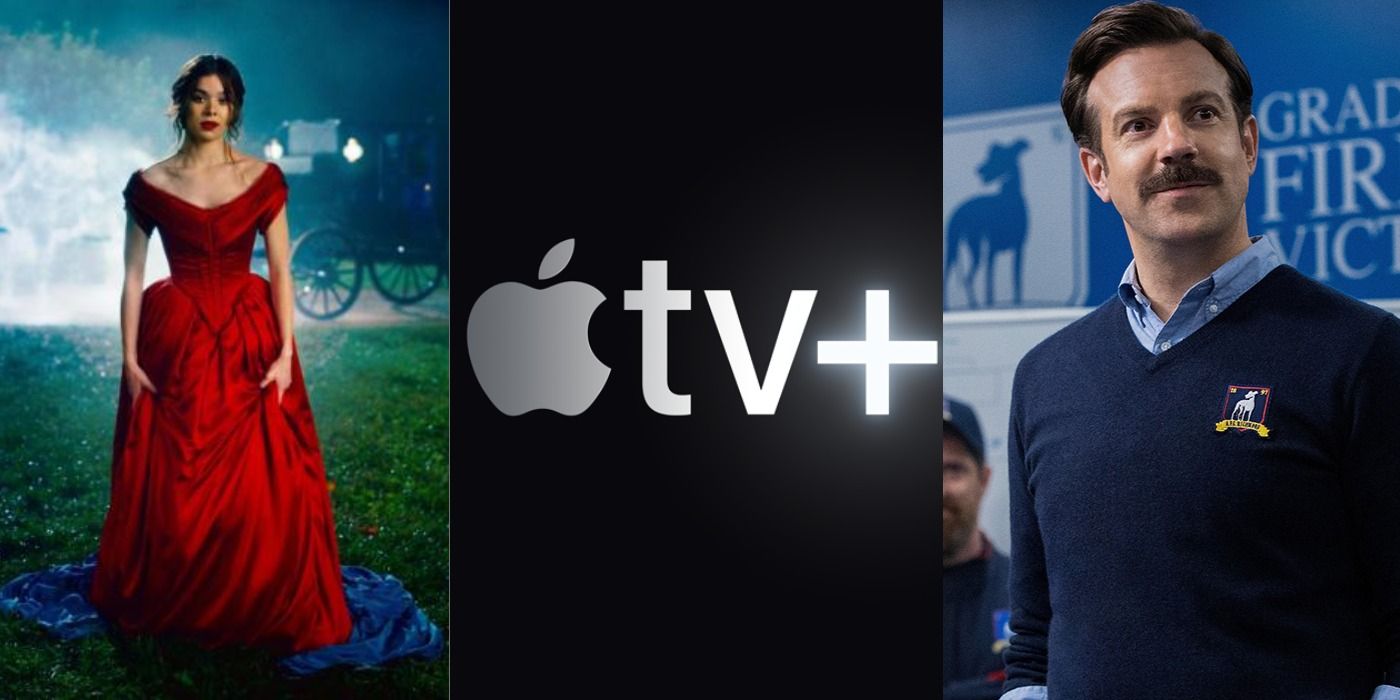 How to watch Apple TV+ without an Apple device
Apple TV+ is available on many non-Apple devices, but signing up can be tricky without a verified Apple ID. Here is the workaround using Android only.
AppleTV+ slowly but steadily expanding its catalog of available shows, making its $4.99 monthly subscription more attractive. With hit original series like Ted Lasso and Dickinson Backed by high production value, some TV and movie fans find the subscription service indispensable. Although Apple TV+ is available on many devices, signing up can be tricky without a validated Apple ID. The company offers the ability to create an Apple ID online, but does not allow its use with Apple TV+ until an Apple device is set up. Don't worry because there is a workaround using only an Android device.
The Apple TV+ subscription service was one of the first announced, after Apple Music, in the company's shift to a subscription model. Apple initially offered a combination of different services separately — additional iCloud storage, Apple Music, and Apple News — as the company added more services, it consolidated its offerings. Now, the family plan is called iCloud Plus and offers all the benefits of the Apple ecosystem. But where does that leave Android users intrigued by the Apple TV+ catalog but outside of the Apple ecosystem?
Related: How to copy your iCloud photos to Google Photos
The process is simple to watch Apple TV+ in a web browser. Go to the Apple TV+ website and users can create an Apple ID and enter payment information to subscribe to the streaming service. However, if the goal is to connect an Apple TV+ account to a smart TV or set-top box, creating an online account won't be enough to complete the setup process. Additionally, while the Apple TV+ app is a matured evolution of iTunes on iOS, macOS, and TVOS, it's relatively primitive on the website, delivering a mediocre experience.
Use Apple Music to verify an Apple ID
Although Apple TV+ does not currently offer an Android app, it recently added its Apple Music app to Android. This means users can use the Apple Music app, available on the Google Play Store, to validate their Apple ID for use on other devices. Luckily, since Apple Music offers a free trial and the ability to create an Apple ID, users can quickly validate their accounts. Simply download the Apple Music app for Android, follow the instructions to create or enter an existing Apple ID, and subscribe to the free trial. Users can cancel the free trial immediately after signing up to protect against accidental charges. Once users complete the process, their Apple ID will be "erased" by Apple's servers for use on smart TVs and set-top boxes.
Although Apple has made it increasingly difficult for users outside its ecosystem, this solution offers an easy way to create an Apple ID and subscribe to Apple TV+ with just an Android device. Once everything is set up, the AppleTV+ account will work as part of the iCloud system, allowing users to log in normally to other devices. This means users can use the devices they already own – like an Xbox, Amazon Fire TV, Roku or Playstation – instead of forcing users to buy an Apple TV or Apple device. In the future, it's possible that Apple could add its entire catalog of subscription services to non-Apple devices, as the company did with Apple Music as it grew in popularity.
Next: How to Filter Explicit Songs on Spotify for a Safe Listening Experience
Source: Mac 9to5
The Last Of Us Cast Look The Part (but that might be problematic)
About the Author