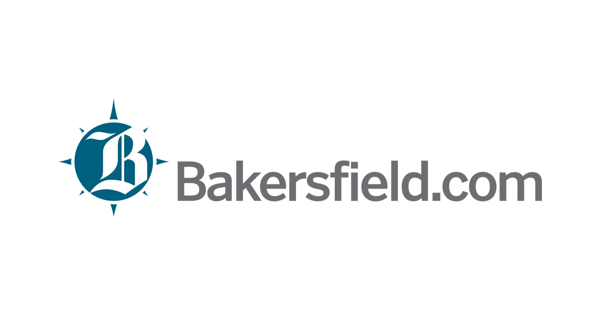 Natanael Cano Announces Long-Awaited US Tour "¿PERO SI CABEN O NO? TOUR" | New
MIAMI–(BUSINESS WIRE)–June 28, 2022–
Today, one of the music industry's greatest innovators representing the new wave of regional Mexican music – especially the culture-specific style of corridos tumbados –Natanael Canoannounced his long-awaited return to the stage on his " ¿PEROIF CABEN OR NO? ROUND." The tour will take him to more than 23 stops in North America and will begin on September 8 in Fresno, California. Other dates will be announced soon. Tickets will go on sale this Thursday at 10:00 a.m. local time Going through www.natanaelcano.com.
This press release is multimedia. See the full version here: https://www.businesswire.com/news/home/20220628006186/en/
New regional Mexican artist Natanael Cano has announced his 23-stop North American tour starting September 8 in Fresno, Calif. –photo credit: Jhonny Arsenio Tarazona
"Eager to finally bring my music to my live fans with this tour. I have a lot to share with you all and I give you everything I have. See you soon!" commented Natanael.
Earlier this year, Natanael released his new album, NATAKONG. His new album is indisputable proof of the evolution and versatility of Natanael Cano, who remains faithful to his Mexican essence but also continues to innovate in the genre. The album sees Cano bring in important figures from other scenes, such as global electronic music superstar, Steve Aoki, for their hit single " Nataaoki", and also presents other exciting collaborations, including one with the famous Grupo Codiciado and his labelmate, Junior H. The release of NATAKONG followed in the footsteps of his Coachella debut and his successful performance at the Pal North festival.
Before the announcement of ¿PERO IF CABEN O NO? ROUND", Natanael gave a stunning performance of his hit" Nataaoki " to Prize Premios Tu Música Urbano 2022. Earlier this month, Cano was recognized with 3 nominations for the 2022 MTV MIAW Awards in categories " Artista + Chingon Mexico," " Miaw Artist," and " Music – Ship del Año "for his shot" Nataaoki " with Steve Aoki. With over 9.4 million monthly listeners on Spotify, Natanael Cano continues its conquest of the Latin music scene.
"¿PERO SI CABEN O NO?" by Natanael Cano. Tour dates:
09/08/22 – Fresno, Calif. – William Saroyan Theater
09/09/22 – San Jose, California – San Jose Civic Auditorium
9/10/22 – Sacramento, Calif. – Sacramento Memorial Auditorium
09/15/22 – Kennewick, Wash. – Toyota Center
09/16/22 – Kent, WA – Accesso ShoWare Center
09/17/22 – Portland, OR – crystal ballroom
9/21/22 – Denver, Colo. – Mission Ballroom
09/23/22 – Mesa, AZ – Mesa Amphitheater
09/24/22 – San Diego, California – San Diego Civic Theater
10/06/22 – Albuquerque, New Mexico – Kiva-Auditorium
10/07/22 – El Paso, TX – Abraham Chavez Theater
10/08/22 – Cedar Park, Texas – HEB Center at Cedar Park
10/14/22 – Chicago, IL – Rosemont Theater
10/15/22 – Milwaukee, Wis. – The Rave Club / Eagles
10/19/22 – Charlotte, North Carolina – Fours Auditorium
10/21/22 – New York, NY – Terminal 5
10/22/22 – Providence, RI – The strand
10/11/22 – Grande Prairie, TX – Grand Prairie Theater
11/11/22 – Houston, TX – Smart Financial Center
12/11/22 – Hidalgo, TX – Payne's Arena
11/18/22 – Oklahoma City, Oklahoma – The criterion
11/19/22 – Midland, TX – The Hacienda
11/25/22 – Los Angeles, California – Microsoft Theater
Show source version on businesswire.com:https://www.businesswire.com/news/home/20220628006186/en/
CONTACT: Romina Andrea Magorno
Director
Imagine it Media
Such. : 310.409.5110
E:romi@imagineitmediapr.com
Engineer: @imagineitmedia
KEYWORD: FLORIDA UNITED STATES NORTH AMERICA CANADA
INDUSTRY KEYWORD: CONSUMER ENTERTAINMENT GENERAL ENTERTAINMENT CELEBRITY MUSIC EVENTS/CONCERTS HISPANIC
SOURCE: AEG
Copyright BusinessWire 2022.
PUBLISHED: 06/28/2022 20:47 / DISK: 06/28/2022 20:47