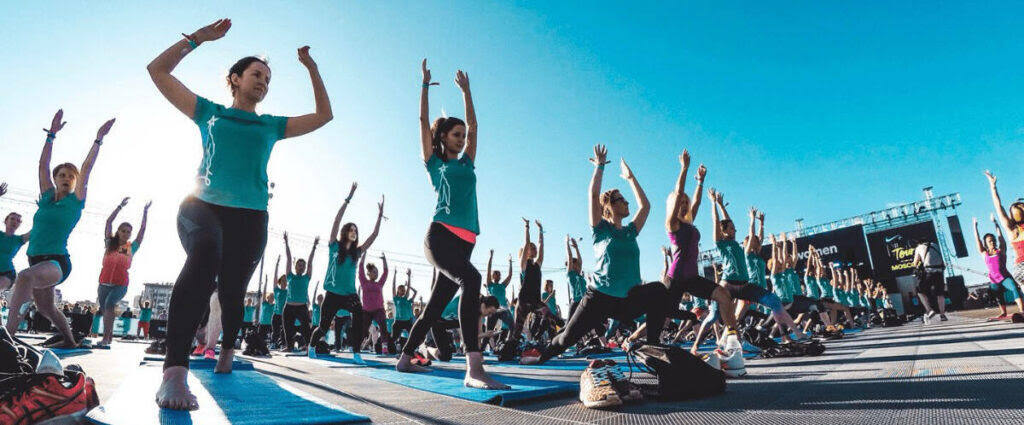 Rohnert Park will rock your summer
The Friday Night Market continues to celebrate the city's 60th anniversary each week in front of the Sonoma County Library. Farmer's Market stalls are available from 5 p.m. to 8 p.m. July 8th is 80s night, so come dressed in your best 80s outfits for a chance to win prizes! Choppin' Broccoli '80s music from 6 p.m. to 7 p.m. then Aqua Nett '80s Hair Band with Spandex from 7:30 p.m. to 9 p.m.
If you're looking to celebrate healthy living, check out The Family Fitness Expo! Sunday, July 17 from 10 a.m. to 5 p.m. at SOMO Village, 1400 Valley House Drive. During the event, you can meet a wide range of professionals who are committed to making Sonoma County a place of health, fitness, and community for all.
For all fitness levels, there will be obstacle courses, circuit training, kickboxing, yoga, dance, guided myofascial release techniques and more. You can also get a massage, eat nutritious foods, discover new lifestyle practices, buy fresh produce and try sustainable products in the market.
The Family Fitness Expo focuses on connecting with others and living a balanced lifestyle full of healthy movement. Bring the whole family to enjoy the bouncy house, circus activities and face painting. Discover something new and come away with tools for your future. Tickets are $25. Children under 13 are free.
Thank you Darrin!
Darrin Jenkins has announced his retirement. He was city manager of Rohnert Park for nine years and will retire at the end of this year. Jenkins worked for the City of Rohnert Park for nearly 19 years in various roles.
He helped achieve the following during his tenure with the city: won numerous awards for customer service and business friendliness; re-created Leadership Rohnert Park with a more diverse group of leaders on City Council, Boards and Commissions; mitigated impacts from neighboring casino; purchased the 30-acre site for downtown Rohnert Park; moved and opened the downtown SMART train station; opened Sunrise Park, Twin Creeks Park and Fredericks Park all-weather terrain; update of the fire brigade; built a new Westside public security station and LEED Gold-certified green town hall; implemented long-standing development plans for the University District, Willow Glen and SOMO Village; opened several hotels; improving transport with the roundabout, the widening of Snyder Lane and the Rohnert Park freeway; championed a new freeway underpass at Golf Course Drive and a smart traffic light system; reduced retiree medical liability from $46 million to $2 million; improved police accountability and community relations; has become an organization that listens to its residents and responds to their concerns; created more than 550 affordable housing units in eight projects.
"It has been an incredible honor and privilege to serve… (this) special place, with incredible city staff and a wonderful community. It has been a joy to work alongside so many talented, dedicated and caring people. I leave knowing that the City is in very good hands. I wish everyone the best as the city enters the next exciting phase of its evolution," Jenkins said.