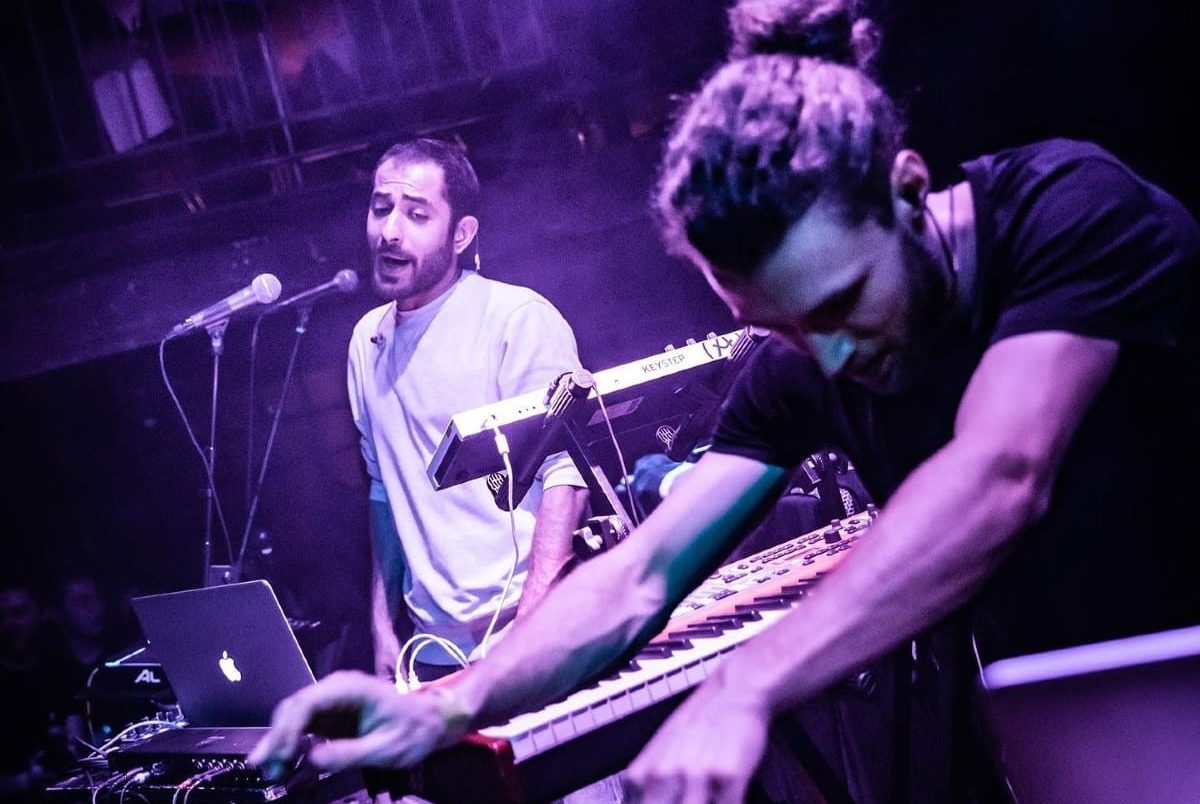 Shkoon Reimagines Ragheb Alama's 1986 Arabic Pop Classic "Ya Rayt"
One of the most exciting and authentic bands on the electronic landscape today, German-Syrian band Shkoon are changing the face of underground music in the Arab world.
Building bridges between Middle Eastern tradition and modern club culture, the duo have served to unify many demographics through their richly eclectic productions and ethereal track selections. Today, reinventing one of the most famous Arabic pop hits of the past forty years – "Ya Rayt" (1986) by regional superstar Ragheb Alama – the duo are charting a new and progressive path for the vibrant music community. of the region.
Available now through MDLBEAST Records' new WTR imprint – a home for organic arabesque electronic music – Shkoon's stunning redesign offers a refreshing sonic perspective that champions a host of musical sources, while breathing new life into Ragheb Alama's original hit. . Known for a wide sonic palette that crosses cultural boundaries, the duo respects the rich history of music and the importance of these earlier influences in the continued evolution of electronic music.
In the same vein as some of their previous releases, the remix of "Ya Rayt" is a slice of underground bliss, with renditions of stripped-down electronica and dark deep house.
Against Ragheb's original vocal offering, Shkoon injects more contemporary vocal chops, signifying the distinct symbiosis between old and new. Despite a stark era difference between the original and its new counterpart, Shkoon's remix is ​​a celebration of both authenticity and cultural diversity.
Speaking about the release, Shkoon commented:
"It has always been part of our vision to build bridges between traditional Middle Eastern music and modern electronics. Raghab has been a hugely important artist in the Arabic pop world for over forty years, so when we were approached to remix "Ya Rayt" it seemed natural. The opportunity to merge club culture with more conventional sounds is incredibly exciting for us, as it facilitates a cultural dialogue between generations.
A true symbol of Arab pop royalty, Ragheb Alama, of Lebanese origin, is one of the most successful artists in the Arab world. His many hits remain a staple sound and part of life for Middle Eastern audiences, with over 470 million views on YouTube alone.
Speaking about the project, Alama commented:
"Ya Rayt was my first hit in 1986. He's my baby. To this day, it's still on my setlist and people love to sing "Ya Rayt" with me at my shows. My son Khaled and my nephew Jad are also big fans of Shkoon and I know they are a future talent in the Arab world so I was happy that they reworked the track with their modern touch".
Originally from Syria but residing in Germany as a refugee, Ameen met German Thorben in Hamburg in 2015, where they began producing together as part of their Shkoon project. It didn't take long for them to garner a large international following and cement their reputation as the scene's tastemakers.
In December 2019, they released their long-awaited debut album Rima, which was followed by a world album tour, where they performed sold-out shows in Beirut, London, Paris, Berlin and Hamburg. Unfortunately, Ameen's refugee status has thwarted booking opportunities in many countries; yet another reason for the duo's passion and dedication to connecting with musical audiences around the world. Using their music as a message for cultural diversity, the duo draw heavily on their respective backgrounds, gravitating to Syrian folklore when crafting their Arabic lyrics and opting for Western-sourced electronic music for the format.
Ragheb Alama – 'Ya Rayt' (Shkoon Remix) is now available via MDLBEAST Records' new WTR imprint Right here.