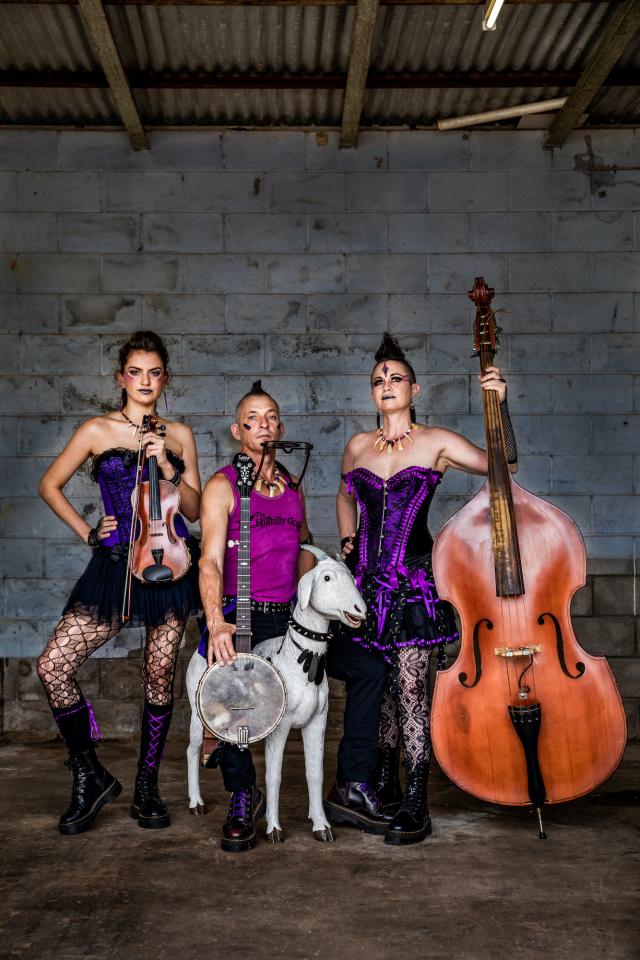 The Hillbilly Goats bring their mountain music to Eumundi
Festival favourites, Golden Fiddle winners and four-time Bluegrass Golden Guitar finalists, The Hillbilly Goats will bring their music and mountain harmonies to the Imperial Hotel on Friday, May 27.
Folk folk on steroids with a splash of color and a high-energy offbeat side, these goats have carved out their own path, having released four studio albums specializing in mountain music.
With banjo, bone, double bass, fiddle, tap, harmonies and three-part stories, The Hillbilly Goats transports you to the story of how mountain music evolved into blues, country and bluegrass. These guys aren't just a band, they're a show!
Goats are passionate about their research and dissemination of traditional folk music of old, sharing the mountain music that began in the late 1600s when Scottish Irish immigrants first settled in Appalachia from America.
The history of mountain music progresses through the Africans who brought the banjo to the Blue Ridge in the 1860s, through the evolution to country music (1927), and then bluegrass in the late 1930s .
By researching music that is nearly lost and rearranging it for recording and presenting to live audiences, The Goats preserves the life of ancient folk music for future generations. Their musical touch on traditional songs – with great harmonies, a strong presence of hard fiddle and fast harmonica – has seen them earn a place at major festivals across the country.
The band members are never satisfied with their own instruments and are constantly swapping and changing positions on stage – you won't know where to look or who to look at!
Each member is their own character to love. You'll see Goat Girl running through the crowd shaking bones, Goat Boy playing three instruments at once (drums with his feet, banjo in hand, and harmonica on a brace), while Giddy Goat dances like a storm – all while playing the violin flat outside!
TICKETS: Presale $25 (+ booking fee) via Oztix. 18+ event. Doors open at 7:30 p.m.