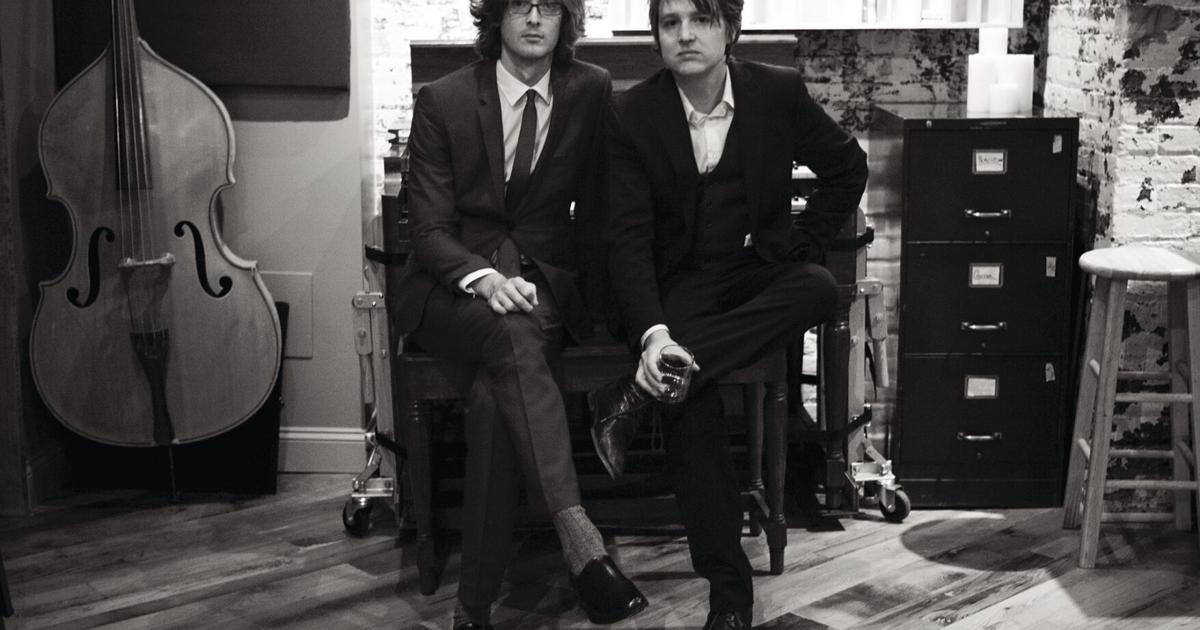 The Milk Carton Kids want you to get lost in the music | Arts & Living
An underrated quality of folk music is how utilitarian it can be. A duo with just vocals and guitars can relay harmonies and melodies that stand up to any full-fledged band. The only difference is that the tone is often not boosted and the stripped acoustic sound is very apparent. For more than a decade, The Milk Carton Kids of Los Angeles have exemplified this approach with award-winning brilliance. On April 7, the duo of Kenneth Pattengale and Joey Ryan will take the stage at the United Theater at 5 Canal Street in Westerly for a highly anticipated performance.
Before the show was postponed from its original date of September 25 last year due to COVID-19, Ryan and I had a chat about how he and Pattengale started collaborating, releasing a box set, to archive a ton of different stuff and new music coming out in the coming months.
Rob Duguay: Before you and Kenneth started The Milk Carton Kids, you both reached a professional crossroads with your solo music careers in the early 2010s. Do you plan on not trying to make a living in music or were you in a different state of mind? What was your situation before starting this duo?
Joey Ryan: Personally, I quit at some point in 2006, but by the time we met in late 2009 and early 2010, I think we both had just enough positive feedback to continue our frenzy indefinitely. . I don't think it would be fair to say either of us were close to quitting, but the visions of success were certainly illusory. Once we got together and felt what it could really feel like to start a career, it was very clear that wasn't what was happening before.
DR: Last September, you released the 10th anniversary box set of your debut album Prologue. How did you manage to include the selection of early demos, live performances, stock photos and other things to create all of this?
JR: We started from this knowledge thanks to Kenneth who is a compulsive archivist so he keeps everything and it's very well organized. Everything down to our financial spreadsheets from our first tour where we kept track of how much money the two of us owed each other each day. We were the ones paying for our van with our credit cards and stuff, so we knew we had tons and tons of stuff and photos and old recordings. In particular, we knew we had the original songwriting demos when we sang them into our iPhones of "Michigan" and "New York," which are two of the album's most popular songs. Then we started to go back and realize that we could really tell the story through these different recordings at different stages of building the album.
As it was our very first creation, it felt like it was showing the musical evolution of how we really came together, became a band, learned to play together and evolved our sound and sensibilities. together. At the beginning of this box we were two individual singer-songwriters and at the end we are The Milk Carton Kids.
DR: What are you most excited for your fans to discover when they purchase the box set?
JR: I feel like the concept of the box set is to show the arc and evolution of the album, so it's hard to pick one thing in particular. One thing that I think I'm most scared to have included that might be one of the most compelling things is the different takes where we really don't sound so good and things start all just getting into place so you can hear the beginnings of ideas. Everything we've released is the end result of all that work, so showing the work feels like one of those dreams where you accidentally walk out of the house without your clothes on or something. I feel like we have a deep enough sense of community and connection with the people who listen to our music at this point that anyone is invested enough to listen that deeply to this kind of indulgent box set project, hopefully- the, will forgive by listening .
DR: How would you describe your songwriting partnership with Kenneth over the past 10+ years as it has evolved?
JR: The partnership we have encompasses elements of a sibling relationship, a business partner, and in many ways it resembles a marriage. It's obviously a creative partnership where we have to be completely accepting of each other and at the same time completely ruthless in our constructive criticism with each other in our writing processes. I would describe it as completely encompassing.
DR: It's been a few years since The Milk Carton Kids released a new record, so can we expect a new album later this year or next?
JR: Yes, we are working on it now. It will be released at some point this year, I can't say much about it but we will have a new album.